Overall Strategy
To insist on the investment in medical technology innovation, ascertainstrategic management and control mode, implements the industrial strategy with biopharmaceutical industry as the primary and real estate industry as the supplement, advance the cooperative process of international projects in line with the developmental principle of ''sufficient stock and high yield with fine quality '' and on the basis of highly marketable mechanism, create ''five big development platforms'' for genetic engineering pharmaceuticals, new-type vaccines, antibody drugs, chemical medicines and modern traditional Chinese medicine, enhance the control, influence and contribution force of ''CCHT'' in domestic pharmaceutical field, and make it stronger before make it bigger.
Core Competence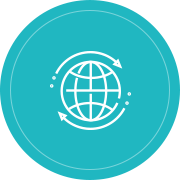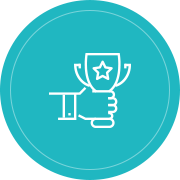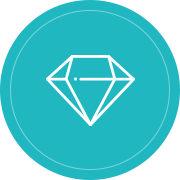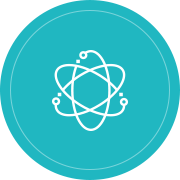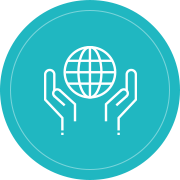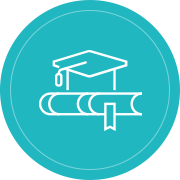 Resource Integration Ability

Resource Integration Ability ''CCHT'' utilizes industrial information resources, cutting-edge technologies and high-end talent resources to integrate internal and external resources of the enterprise to form a competitive force.

Scientific and Technological Content of Products

''CCHT'' is an international leader in the research of growth hormone series products and a domestic leader in the research fields of follicle-stimulating hormone, varicella vaccine, nasal spray influenza vaccine and rabies vaccine.

Market Network

After years of market operation, its several pharmaceutical companies have formed a mature market network with a certain scale.

Brand Image

The products and brands of Gensci and BCHT have a high repatation in China.

Financing Ability

The performance of ''CCHT'' has increased substantially for several consecutive years and it has been qualified for financing; ''CCHT'' sets up technical platforms to lay the foundation for the introduction of new projects; ''CCHT'' has successful project investment experiences.

Research & Development Ability

In recent years, ''CCHT'' has invested heavily and has built a domestic first-class research & development platform for genetic engineering pharmaceuticals, biological vaccines and modern traditional Chinese medicine with abundant reserves of varieties under research.
Management innovation
strategy

Through the common value concept and the assets as the link, CCHT integrates related resources with moderate diversification, to achieve the maximization of shareholders' equity and benefits. In line with the organizational development direction of "small headquarter, big company", the group headquarter is built into five centers--a strategic decision-making center, capital operation center, brand management center, financial control center, talent development center. According to the positioning of different business units and equity of branches and subsidiaries in the group, CCHT further improves the scientific collectivization management and control model.
Scientific innovation
strategy

To establish innovative research and development as the main body, supplemented by innovative development strategies with technological innovation, technological transformation, and product upgrading, CCHT will increase investment in research and development, continuously improve the innovation system and capabilities.
To integrate the technology research and development system from a strategic height continuously, emphasize on the research and development and incubation of new technologies and products, and continuously enrich and optimize product line, CCHT will strive for the sustainability of medium and long-term product line layout of the company, and build a product echelon that supports the health development of the company.
Through the "intensive farming" strategy, CCHT will promote the existing products to continuously strengthen market penetration and increase market coverage; through the continuous introduction of new products, including imitation or modification of dosage forms, CCHT will achieve protection of existing varieties, supplement existing indications of blank market segments and enter into new indications.
Internationalization
strategy

The world is accelerating towards China, and China is fully integrated into the world. Taking advantage of the economic globalization, CCHT actively explores a new path for international cooperation with an attitude of openness, inclusiveness, co-construction and sharing, and inclusiveness, and leapfrog towards internationalization in self-reform.
The first is to steadily develop existing industries and to do well preparation of accumulating capital and technology.
To ensure the steady growth of the domestic market for existing core products, and provide powerful benefit support for the internationalization of enterprises; to continuously improve the manufacturing level of existing core products, and fully integrate with international standards in terms of production technology, manufacturing processes and product quality; to develop international high-end markets certification and registration to lay the foundation for nationalization. Due to the special attributes of the pharmaceutical industry, there are higher requirements in international certification and supervision, especially in the high-end markets such as the United States, Europe, and Japan, however this is the only way to enter the national market.
The second is to actively promote the internationalization of research and development.
In order to promote the internationalization of the group, the tentacles should be deepened into the global pharmaceutical research and development field. CCHT would grasp the recent progress in medical science and technology, especially in developed countries and regions in Europe and the United States, which has advanced medical technology and in-depth basic research results. Through various approaches such as joint research and development, purchasing of patented technology, and establishing joint ventures, CCHT would introduce senior overseas talents, focus on improving the Group's R & D capabilities in specific fields, introduce internationally leading new drug projects with independent intellectual property rights, and develop products required by the market, to align research and development level of the group in specific pharmaceutical fields with international standards. If there is a suitable new drug project, CCHT can prepare for its application for new drug registration in the United States and Europe.
The international market is complicated, and there are macro political and economic risks. Since different countries also have different access systems, therefore, the international development of the group needs to study and analyze market demand and rules seriously, pays attention to grasp the rhythm, and advances steadily.